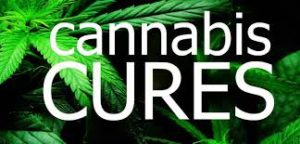 (NaturalNews) There is nothing quite so horrendous and heartbreaking as a baby with a malignant brain tumor, especially for parents and family. But at the same time, there is little as joyous and uplifting as seeing those tumors go away – and without the costly "assistance" of the corporate medical industry.
Recently, the father of an eight-month-old baby decided he would shun traditional radiation treatment and chemotherapy and instead push for an alternative treatment using cannabis oil. The baby's physician, Dr. William Courtner, who was initially skeptical earlier in his career about medical cannabis, has since seen such impressive results with it that he's a big believer and a staunch advocate.
And the baby, by the way, was a huge reason for his conversion.
"They were putting cannabinoid oil on the baby's pacifier twice a day, increasing the dose… And within two months there was a dramatic reduction, enough that the pediatric oncologist allowed them to go ahead with not pursuing traditional therapy," Courtney said in an interview with The Huffington Post.
At four months the tumor had completely disappeared, and after eight months of treatment, the brain architecture and tissues were completely normal, making the toddler a "miracle baby" in Courtney's words.
Continue reading here.
252total visits,1visits today