Editor's note:  Two words: fucking insane!  I believe I need to add an "insane" category here.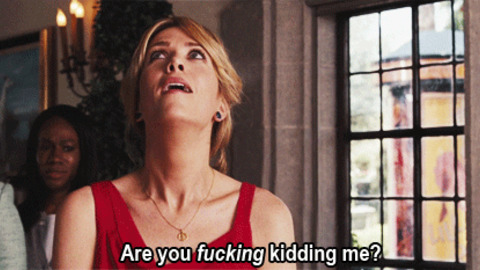 (NaturalNews) Sure, you've heard of nasal vaccines, like for Polio, but have you heard of the needle-free vaccine that's sprayed down on you from the sky? Remember the mass aerial spraying over Miami during the great Zika hoax recently? If you're worried about chemtrails and the mosquito truck spraying poison all over your neighborhood and your kids out playing in the yard, get ready for the most insane, involuntary, unauthorized, unconstitutional, unethical, unsafe, untested and immoral form of forced medication ever unleashed on a nation. And you thought fluoridated water was bad.
Although FluMist, the first nasal spray flu vaccine, was utterly rejected as "ineffective" by pediatricians as well as CDC advisors for the upcoming flu season, and even though the last round of flu shots was admitted by the CDC to be a complete failure (even though they said to get it anyway), have no fear, because evil Western medicine hasn't given up yet on completely incapacitating the entire population's immune system with chemicals!
Mass media's mass flu hysteria has the sheeple ready for any dangerous chemicals that can 'save them' from the dreaded flu
The lies, the lies, the lies. People are so brainwashed about the flu they're willing to accept just about any form of "protection" as legitimate, even when it's highly experimental and most likely has ulterior motives. Flu vaccine makers simply announce that their "medicine" works, and the government moves forward with injecting tens if not hundreds of millions of people. Wonder why the flu shot is free? Natural health enthusiasts don't. We know why.
In Canada, one drug maker claims that aerosol versions of the flu vaccine were effective when dosed onto more than 50 colonies in Saskatchewan and Alberta. Can you imagine? Your kids are out playing in the yard and they get force-medicated with untold amounts of live versions of the flu, and in a form where the dose amount cannot be regulated? What a twisted, sick (pardon the pun) method for administering "medicine." Did those colonies of people all sign agreements for this? Are they just medical experimental guinea pigs?
Aerial spraying over the USA of live virus 'vaccines' for Polio, Aids, Zika, H1N1, Ebola and Measles coming soon?
Western medicine is so arrogant and ill-conceived that these mad scientists actually believe somehow that aerosol live virus vaccinations can be delivered at the "proper dosage," and it was recently approved this way for deployment over Australia!
Continue reading here.