Editor's note:  Another reason to do away with this archaic technology, not to mention shoddy constructions and shady contractors.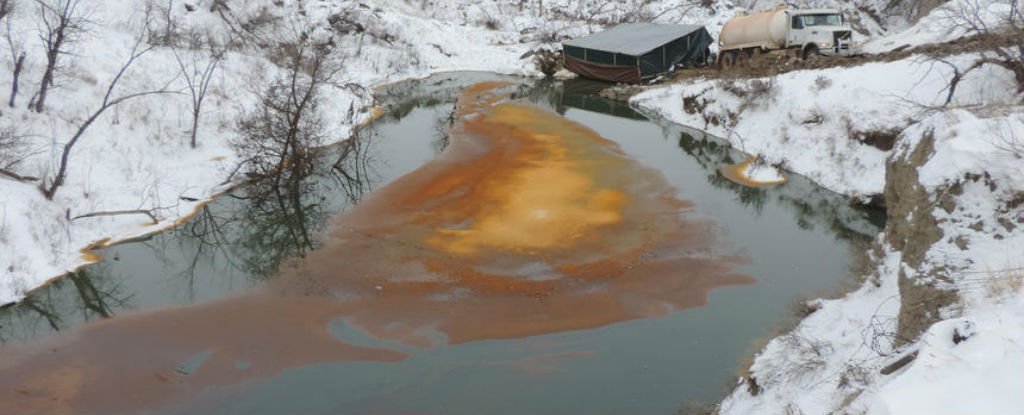 A faulty pipeline has leaked 176,000 gallons of crude oil into a creek and the surrounding countryside 2.5 hours away from the Standing Rock protests in North Dakota.
The spill, which went undetected by the pipeline owners until a local stumbled on it, has spread almost 7 km (5.4 miles) from the site of the leak, and at this stage, it's not clear what caused the pipe to rupture, or how long it's been leaking.
According to CNN, an estimated 4,200 barrels of crude oil leaked from the Belle Fourche Pipeline in Billings County, 150 miles (241 km) from Cannon Ball in North Dakota, where protesters have been fighting the construction of the Dakota Access Pipeline.
For months, opponents of the Dakota Access Pipeline have been expressing fears that it would affect local drinking water, because it was to be built under the Missouri River near the Standing Rock Sioux Reservation – the primary water source of the Standing Rock Sioux tribe.
Last week, the US Department of the Army announced that it would not approve the crossing of the pipeline under the Missouri River.
The massive nearby spill – which was discovered on the same day that the Dakota Access Pipeline construction permit was denied – might have just proved the protesters' point.
Continue reading here.
354total visits,1visits today