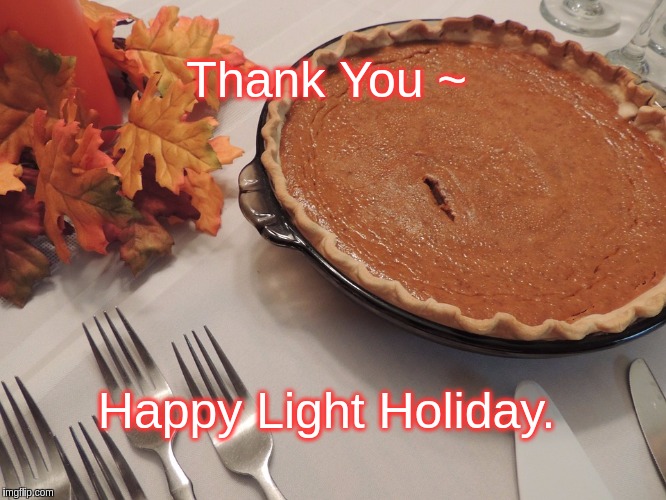 My family and I made the decision last year that instead of celebrating the typical Thanksgiving, Christmas, even Kwanzaa and Jewish holidays, we would celebrate Light Holiday.
Light Holiday, we came to feel, is a galactic, cosmic, universal term with the energy that is in resonance with Love and Light.  Liberation and Freedom.
For all.
In gratitude.
I wish you all Love, Light, Liberation and Freedom.
And I want to give you my deepest, purest, heartfelt "thanks" for the support you have shown me this year.  If it weren't for ya'll, I would not still be at it.  Truly, it has been and continues to be a deep feeling of honor that I do this work and know I have a beautiful little team of beautiful Souls who read and support with words and otherwise.  Ya'll rock in my world!  
Love,
Victoria
p.s. if you are like me you have already gotten into some pie.  i have a very strong will ~ unless it involves chocolate, cheese and/or pie.  or yum all three together!!
240total visits,1visits today