Dylan Charles, Editor
Waking Times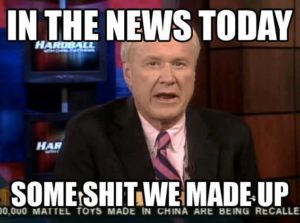 One of the greatest takeaways of election 2016 is that mainstream, corporate news no longer cares about maintaining the appearance of objectivity, and that the internet has made it possible to counter the top-down state driven narrative with genuine, alternative journalism. This of course challenges the king-making abilities of the corporate media who were shocked when their preferred candidate lost.
"Hillary Clinton was the choice of nearly every American newspaper editorial board. It didn't matter." ~The Los Angeles Times
Just a week after the election, Google, Facebook, Twitter and other internet giants are now declaring a war on so-called fake news sites, trumpeting the idea that unregulated information is confusing and misleading the public and interfering with our ability to make sound decisions.
The sub-text here is that the public can not be trusted, and therefore information in the public domain must be controlled and regulated. But by whom, exactly?
Already several lists of websites are being widely circulated around the internet and heralded as go-to places to instantly determine the credibility of an internet publisher. There are a number of alarming problems with this, especially for a nation that supposedly values freedom of speech and freedom of the press. Several of these lists taxonomize websites under multiple categories, which are only tangentially related, yet grouped under the all encompassing banner of 'fake' news.
The most important concern, though, is who decides what fake news is?
Continue reading here.
353total visits,1visits today