Editor's note:  I can really relate to this one!  I have been training myself this past year to pay attention to my body when I'm around others.  When I do, I notice in my belly if this is someone I vibe with or not.  I have a couple of neighbors who are absolutely unbelievable deeply inauthentic and man, when I see them that inner radar in my belly goes off.  As the article states, it is excruciatingly painful!  
***
By Raven Fon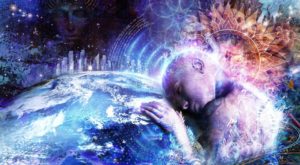 BEING AROUND INAUTHENTIC PEOPLE IS CLOSE TO EXCRUCIATING, IF YOU'RE AN EMPATH.
By definition, empaths are emotionally sensitive people who absorb the emotions and feelings of others- even the ones other people don't know they're emitting. Sounds like an exhausting job, right? Well, imagine being able to soak up all of those feelings, and being around a fake person. It's perplexing, frustrating, and yes, excruciating, for an empath to be around an inauthentic person.
Have you ever spent time with someone who seemed quite pleasant and kind on the surface, but when you were physically near them you felt…gross? You could barely form a sentence; you immediately went from 'okay' to 'blah'.  In a manner of speaking, this is because your empathetic antenna is picking up on something that just isn't right. You know that what you are seeing and what is really going on doesn't match- and that usually means someone is hiding something.
Highly sensitive people need honest, deep, meaningful relationships with others. If you're not genuine, they're not up for the relationship.
Continue reading here.
481total visits,1visits today