UPDATE:  I believe what I saw last night was the moon setting.  Drat!  A bit disappointing.  However that object off to the left of Orion's Belt is indeed something worth exploring!
Oooh drat it all ~ I wish i had a night vision camera!  My mate and I went outside about 10 minutes to 1am (PST) to check out Orion's Belt.  On a recent "Q" post there was reference to go check out the bright object below it and prepare to possibly hear one of those "booms".  Sure enough, there is indeed a very bright colored "object" off to the lower left.  So I took a picture.  Then I looked west and O M G – there was another sun-like object setting.  So I began taking pictures and well below is the result (the best of). The best my little Canon digi camera will do.  I hopped in the car and began driving west to see if I could get a better shot, but it faded quite quickly and I was unable to get any further shots.
NOW I am off to bed.  zzzzzzzzzz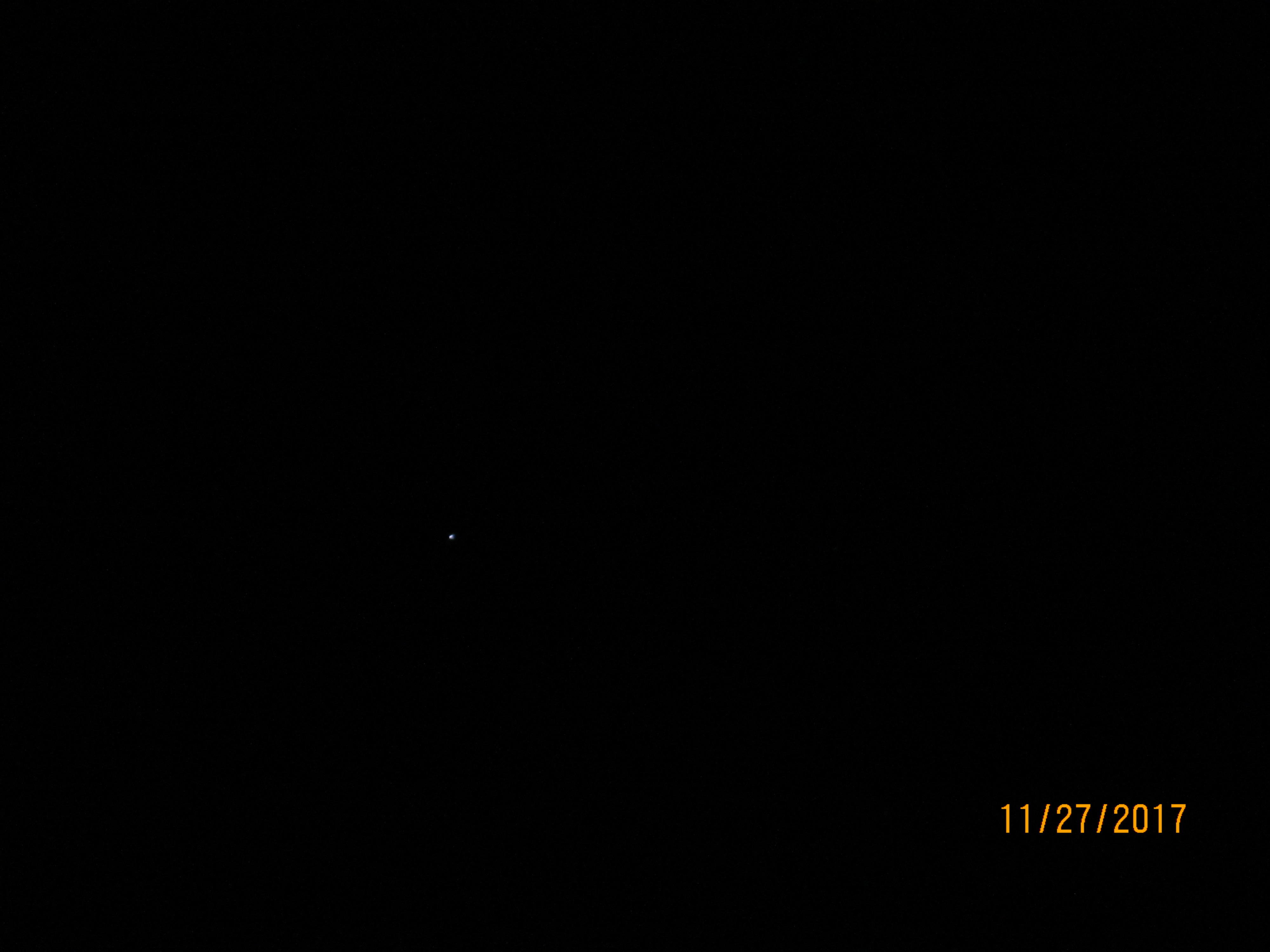 Interesting bright "object" to the lower left of Orion's Belt.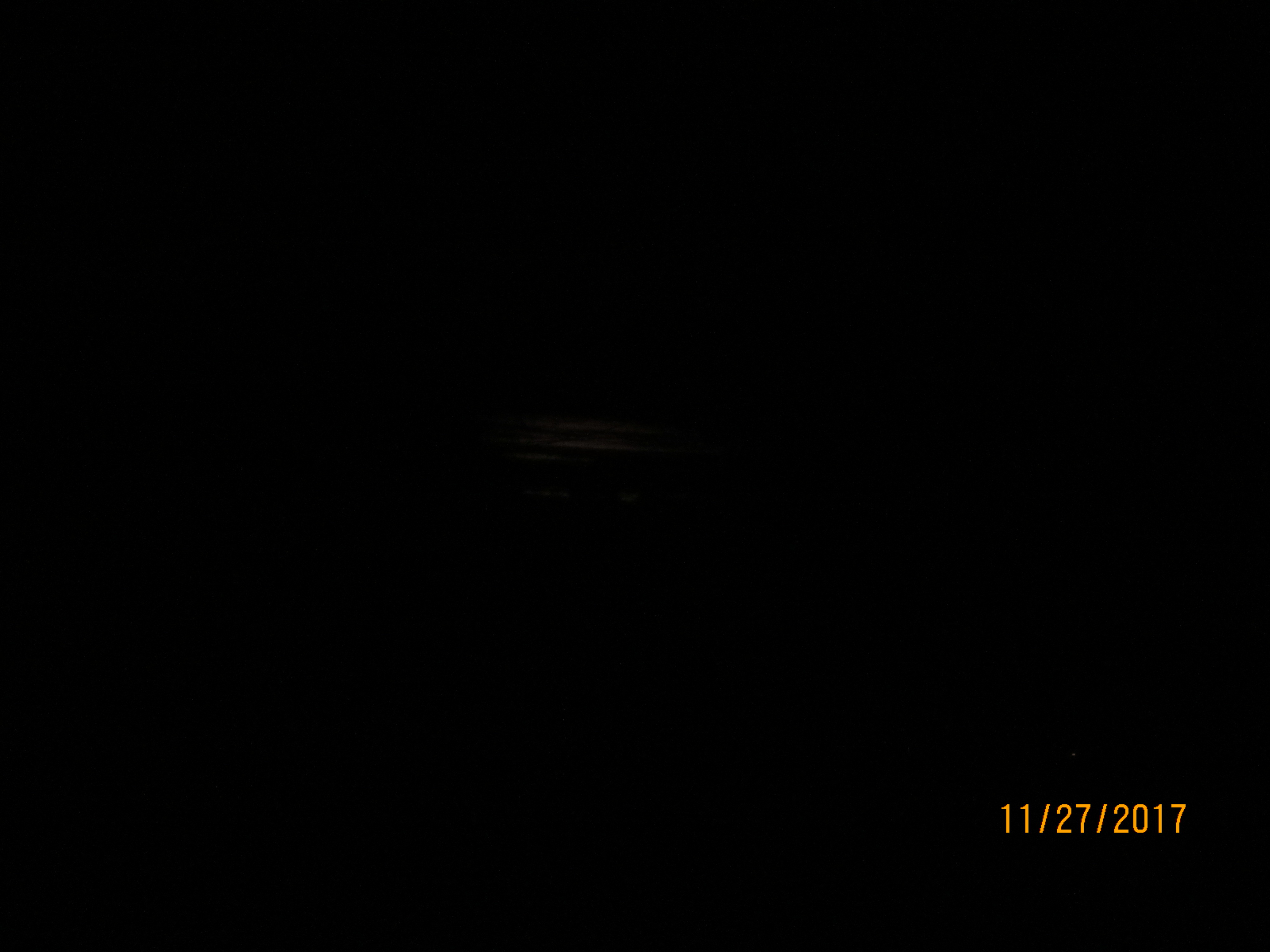 Looking due west – you can (barely) see light among a few strands of clouds. Directly below it, for just a few seconds, I saw the tip of what looked like another sun setting.  NEVER seen anything like that before!