by Selacia,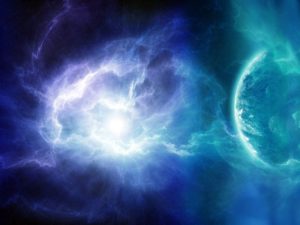 We are traveling through some very difficult and chaotic times right now. If you live in the U.S., a lot of that is focused on the crazy elections, but no matter where you are it's much more than that.
Humanity is stepping into a new energy threshold soon, with choices that need to be made about the kind of world we want. The choices involve big issues like honoring each other and our planet. Decisions need to be made about how we can sustain life for the next generations, and about how we can evolve into beings able to coexist peacefully with one another.
The decisions on the table are big picture for the collective. While many of these decisions will be made by policymakers, individuals like us are a big part of the mix.
Our Voices Count
Our voices do count, and our involvement in what happens next is vital. Policy-making decisions can be made without our participation, but our role as divine changemakers is to be active heart-centered voices for positive change. Active is more than sitting around complaining – it's putting our voices into action in a constructive way.
As I've spoken about in the past couple of months, we have a series of energy thresholds occurring in the last months of 2016. The last one was mid-October and next is the weekend of November 12 in the supermoon window.
These energy thresholds occur as more people reach new awareness and then act on that awareness. The action part is important.
Right now we are seeing a cumulative mega-spiraling effect occurring. This is because of the critical mass building as more people reach new levels of awakening and begin embodying higher awareness.
Discerning Truth
Also in the mix is the dynamic of people waking up and not yet having the grounded spiritual perspective about what's really going on – not yet able to discern truth.
Discernment is a developing skill – it doesn't come automatically with waking up any more than a baby being born able to immediately walk and talk.
This lack of discernment can lead to lots of chaos, people saying things just based on something they heard, and the information may have little or no basis in fact.
269total visits,1visits today